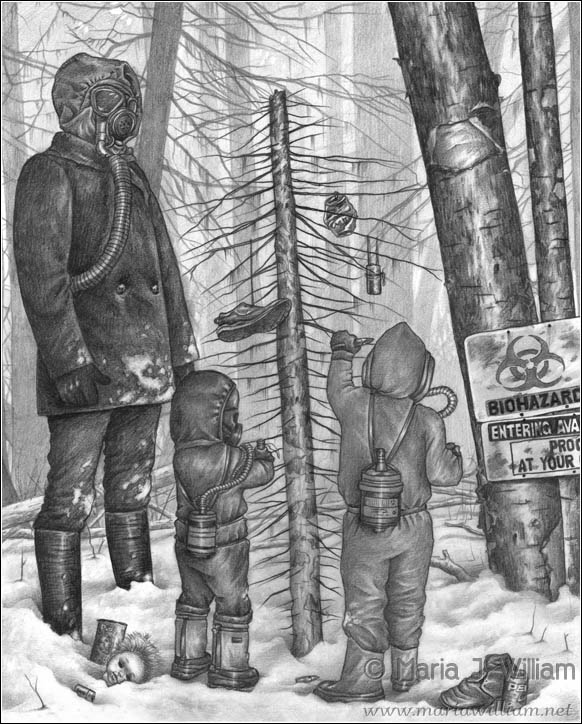 THE END OF INFINITY XIV: I'M DREAMING OF A WHITE CHRISTMAS
Media: graphite, digital color correction
Actual size: 11x14"
OPEN EDITION PRINT, 8X10" (MATTED): $18
OPEN EDITION PRINT, 5X7" (MATTED): $13
LIMITED EDITION ACEO PRINT, 2,5X3,5": $5
Original: For sale. Please see this page for details.
Please note that all drawings in The End Of Infinity series are black-and-white graphite on paper. The sepia tone you see on this site has been added digitally to enhance the mood of the series.